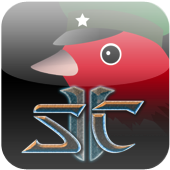 Starcraft 2 Noob to Pro Build Order Guide is a revolutionary way to play Starcraft 2 for all beginners and advanced players. With timer and voice interpretations you know exactly what and when to build or produce. You can fully concentrate on the game while SC2 Noob to Pro Build Order Guide will make macro (timing) for you.
Actual version: 1.0
!!!Temporary DISCOUNT!!!
Duration of the action is until the next update. Buy now and get cheaper access to update with even more features!
Main Features
More than 30 well-timed build orders
Interpretation of the voice instructions
Detailed information about each unit and building
Preview of the previous and next steps
Playing without having to look and touch your iOS device
Build order preview
Application selectable timeline for beginners, intermediate and professional players
Choice of game speed just like in Starcraft 2
Builds utilized by pro players like: EGIdra, PsyStarcraft. HuskyStarcraft, LiquidTLO, and other VileSpanishiwa
Possibility to pause
Beautiful graphics
Screenshots
iPhone Version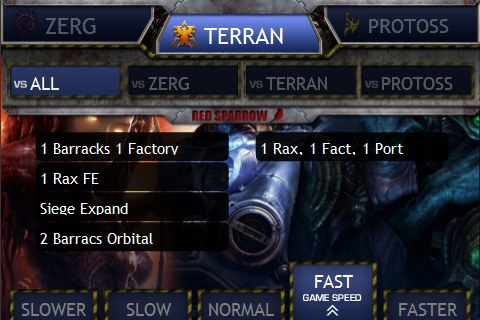 Select race and opponent screen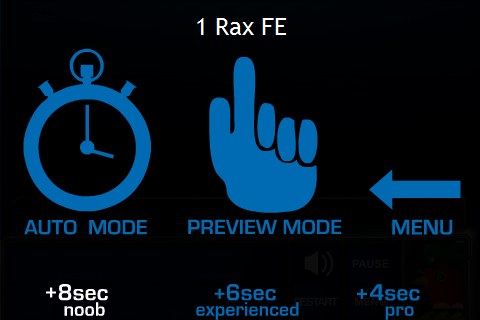 Start screen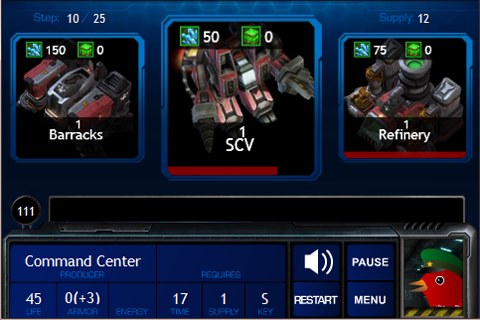 Auto mode (Terran)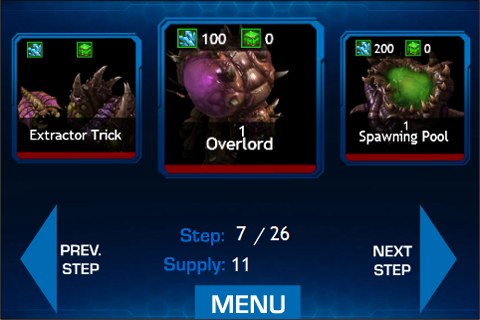 Preview mode (Zerg)
Video
Playing SC2 with SC2 Noob To Pro Build Order Guide
StarCraft 2 Noob To Pro Build Order Guide